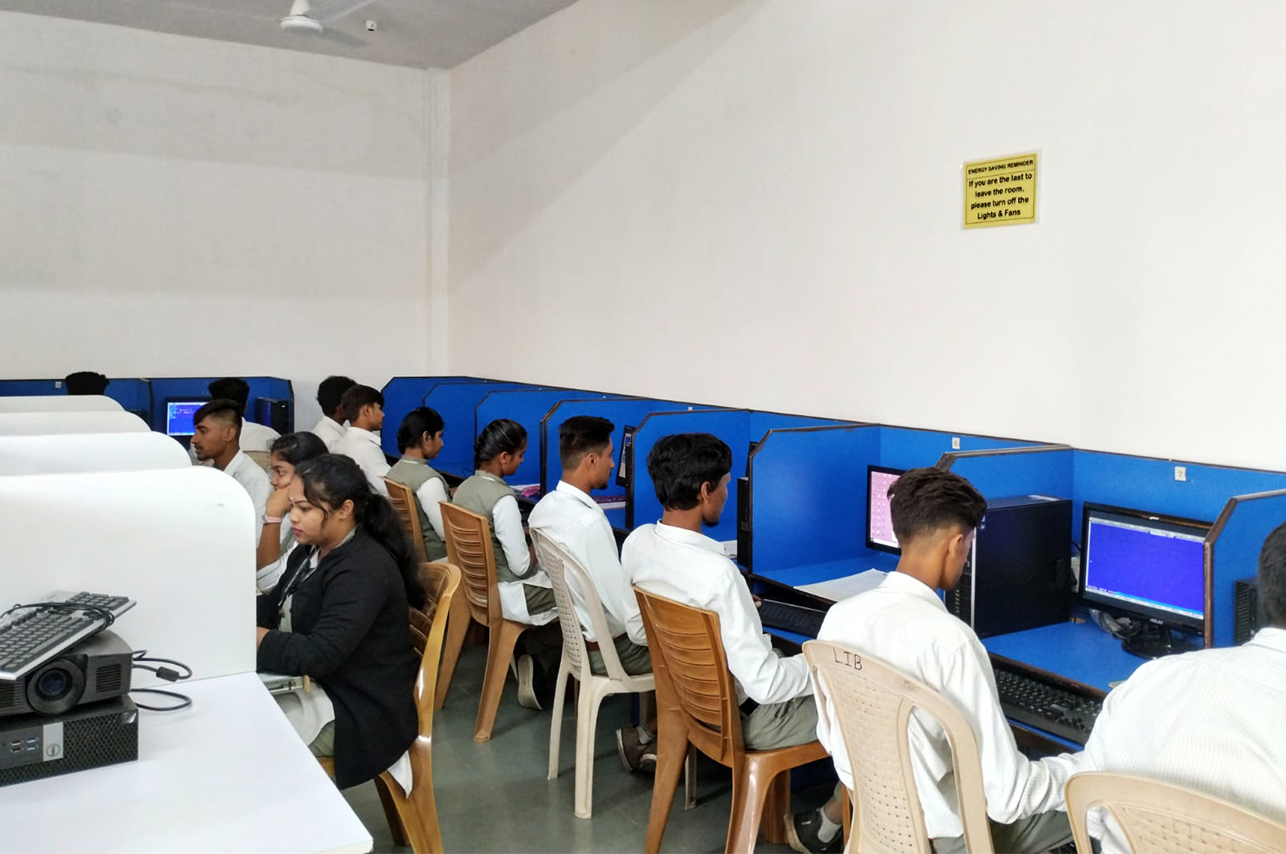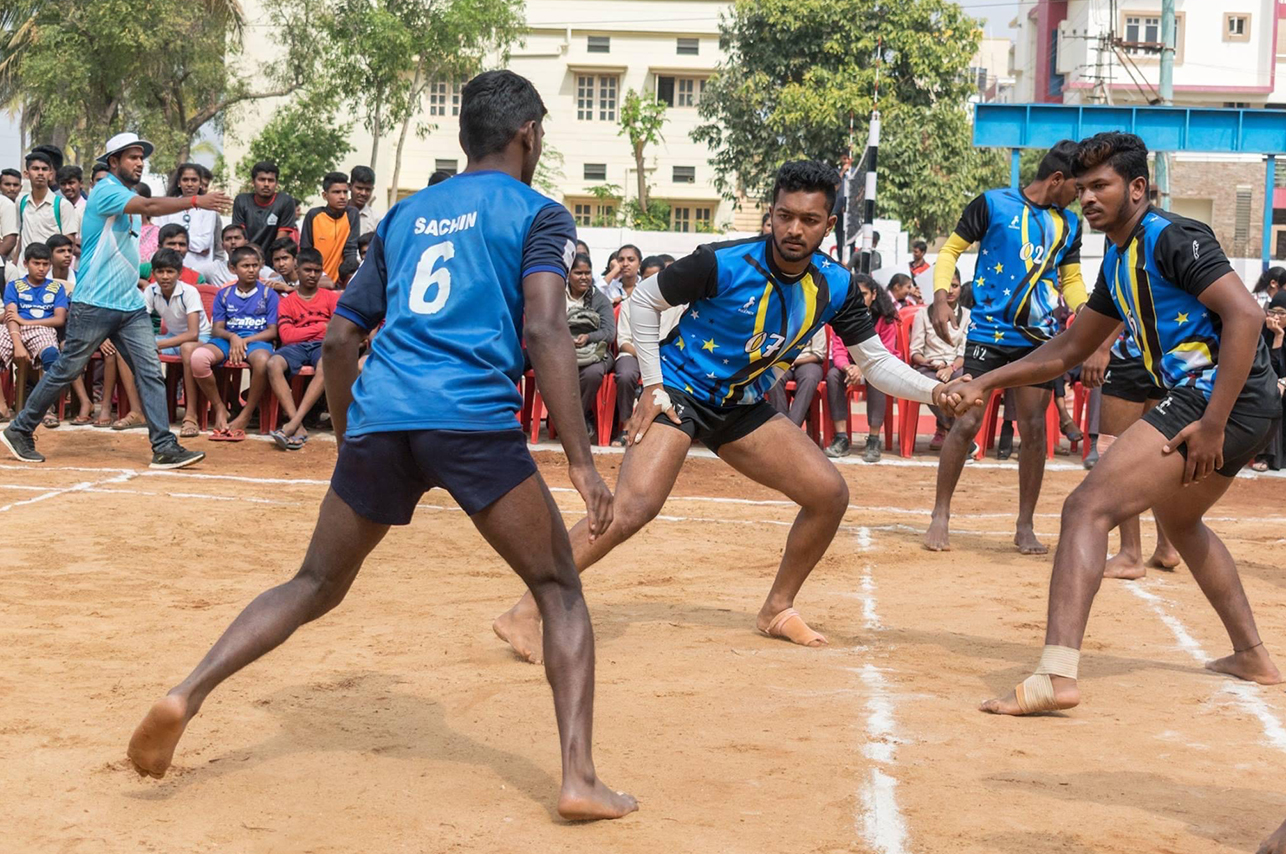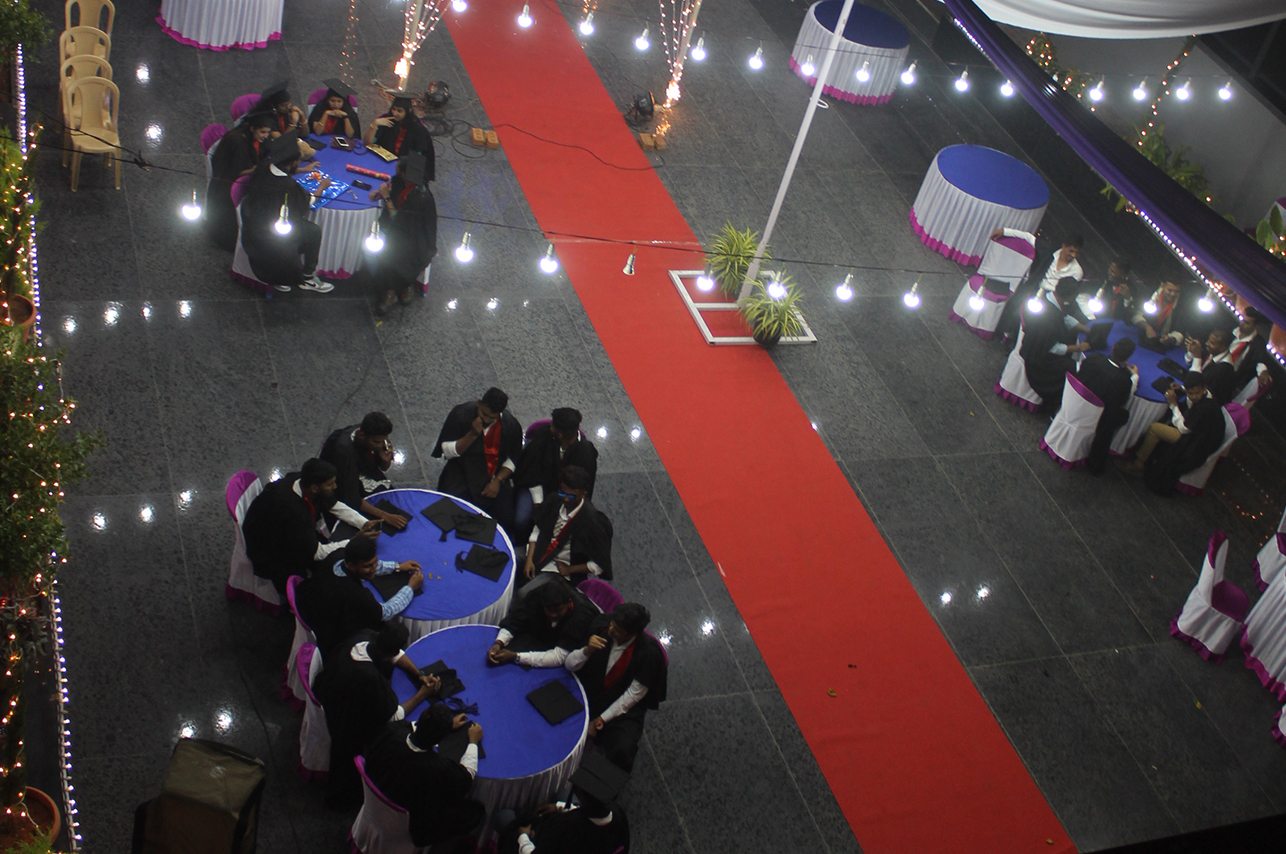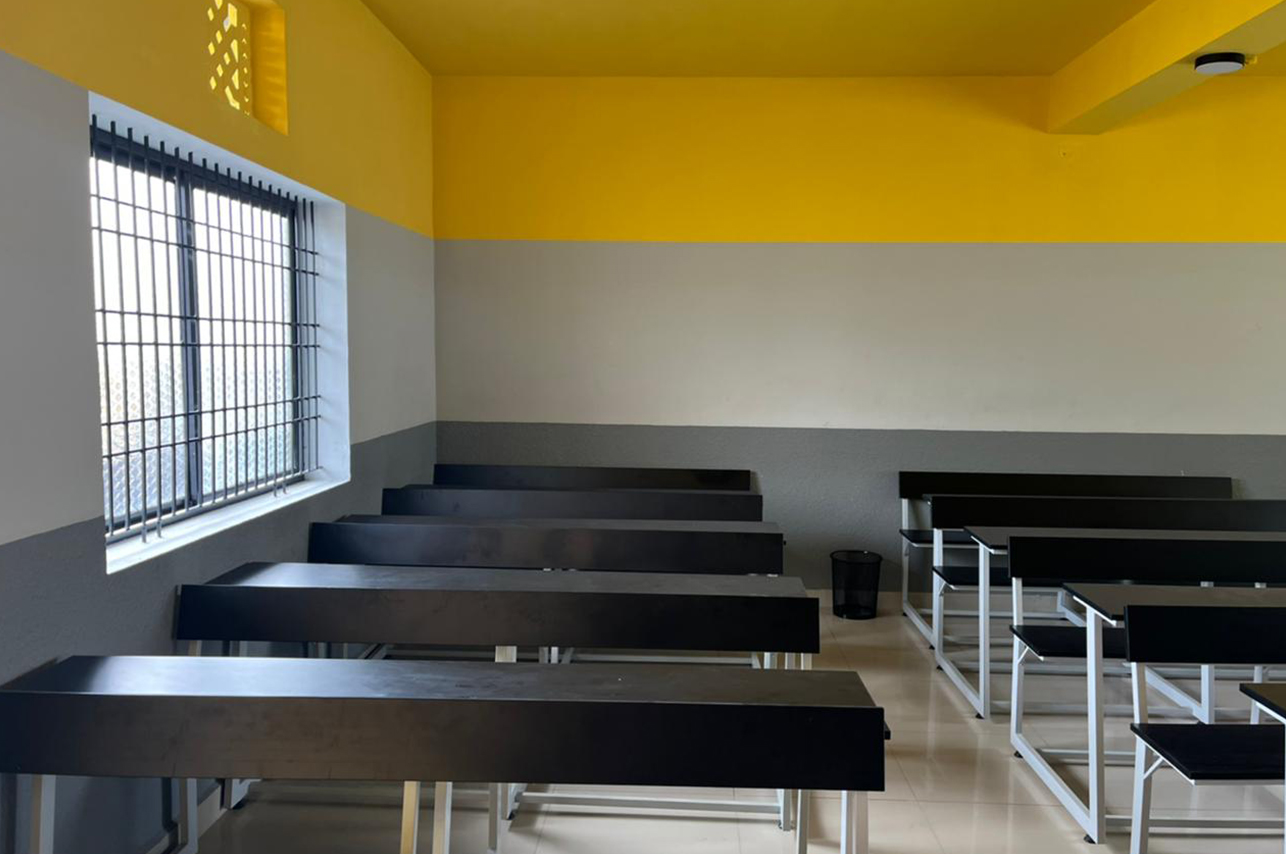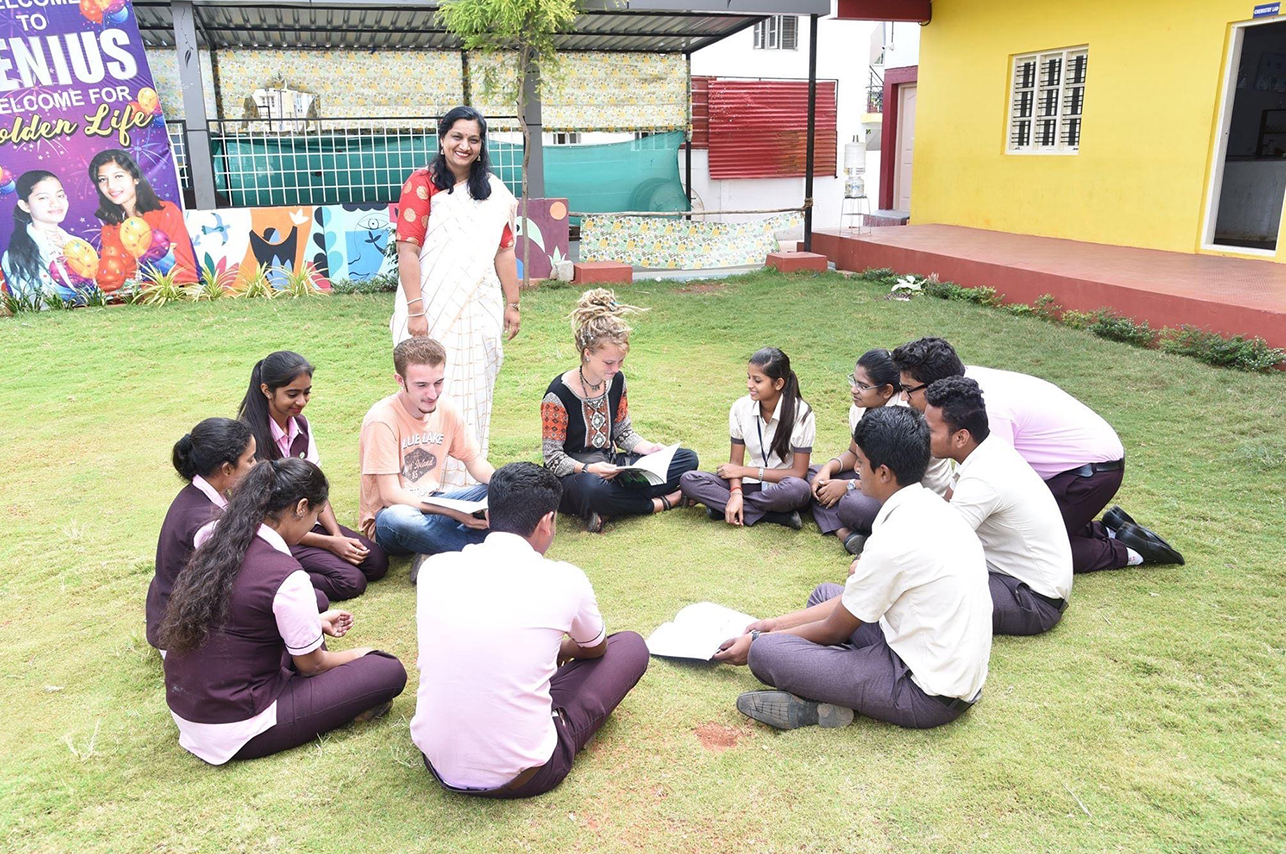 Facilities
Smart Classrooms:
Genius College in Mysore provides facility of learning through smart classrooms. Using technology right next to the blackboard for teachers in the classrooms. Students learn difficult and abstract curriculum concepts watching highly engaging visuals and models.
By using smart classes, teachers will have more time to interact with the students as they will utilize much of the time wasted earlier in drawing or preparing diagrams for the board.
Cafeteria:
The Genius PU and Degree College in Mysore have the provision of a spacious and hygienic cafeteria that caters to the tastes of all the students. The Genius PU and Degree College in Mysore cafeteria is equipped with modern furniture, electrical automatic cooking, and storage and refrigeration facilities, providing nutritious breakfast and wholesome lunch for both students and staff at reasonable rates.
Transport Facilities:
The Genius PU and Degree College in Mysore has its own fleet of buses which not only take care of daily transportation, but are also used for students outings like study tours and industrial visits etc.
Students have to register their names with all the details of their boarding point, bus route, bus number, etc.
The transportation facility is optional.
In case the parent or guardian wishes to change the boarding point or bus route, a written application should be submitted and sanctioned by the principal or administrator.
Well Equipped Lab
The labs at Genius PU and Degree College in Mysore are well designed, furnished, equipped and ventilated. Our laboratories have all the equipment in sufficient quantity so that each student can perform his practical individually. There are provisions for water supply, disposal, electrical outlets and storage of materials.
The laboratory consists of apparatus, instruments and chemicals pertaining to the syllabus. Lab attendants are also well-qualified to solve problems. The computer laboratory of the college is well equipped with the latest computers with internet facility on each system and also fully air-conditioned with modular furniture and uninterpreted power supply.
Wi-fi
Genius PU and Degree College's Mysore campus is completely WIFI-enabled. This facility allows students to access uninterrupted internet connectivity anywhere within the campus and students can do comprehensive research for their projects and presentations.
Digitalized Library
Genius PU and Degree College's Mysore campus Digitalized Library is well equipped with ICT which help the students and faculty for accessing online databases for the research and learning so that they can keep themselves updated. The Digital Library section houses a good number of computers for browsing, accessing e-journals, e-books and for searching the Library database using OPAC.
Play Ground (Indoor and Outdoor)
Sport is where a student can you learn discipline, responsibility, self-confidence, sacrifice, and accountability? and have fun while they playing it. We encourage and train our students to participate in National, State and District tournaments. Our dedication to sports extends to hosting the intercollege volleyball tournament.
Our carefully selected college teams for Cricket, Basketball, Kho-Kho, Table Tennis, Badminton and volleyball represent Genius PU and Degree College in various competitions across District, State, National levels and have won many accolades making Genius PU and Degree College one of the feared competitors.
Hostel Facilities
Boys hostel and Girls Hostel are located within the college main building, it is an affordable, homely and safe accommodation for students. The hostels have spacious and airy building with well-furnished rooms and well-organized dining hall, common room, wi-fi facility, hygienic kitchens, nutritious food, and a 24-hour security system.
The common room is well equipped with recreational facilities like table-tennis, carrom-board, chessboard, LED TV, newspapers and magazines. Running hot and cold water is available round the clock in the hostel.
CCTV Surveillance
To provide a safe environment on campus, CCTV cameras have been put in every classroom and corridor. The college administration place a high focus on safety of students within and outside of the campus. Many security staff assist and offer protection on the college campus.
Clean and Hygiene Washroom
A clean and hygienic environment is essential for the learning minds in an educational institution. Maintenance of general infrastructure, buildings, laboratory, classroom etc. is done by a team of housekeepers they sweep and swabs corridors and washrooms twice a day.
Drinking Water Facilities
College campus has many water purifier installed for providing purified drinking water to the students