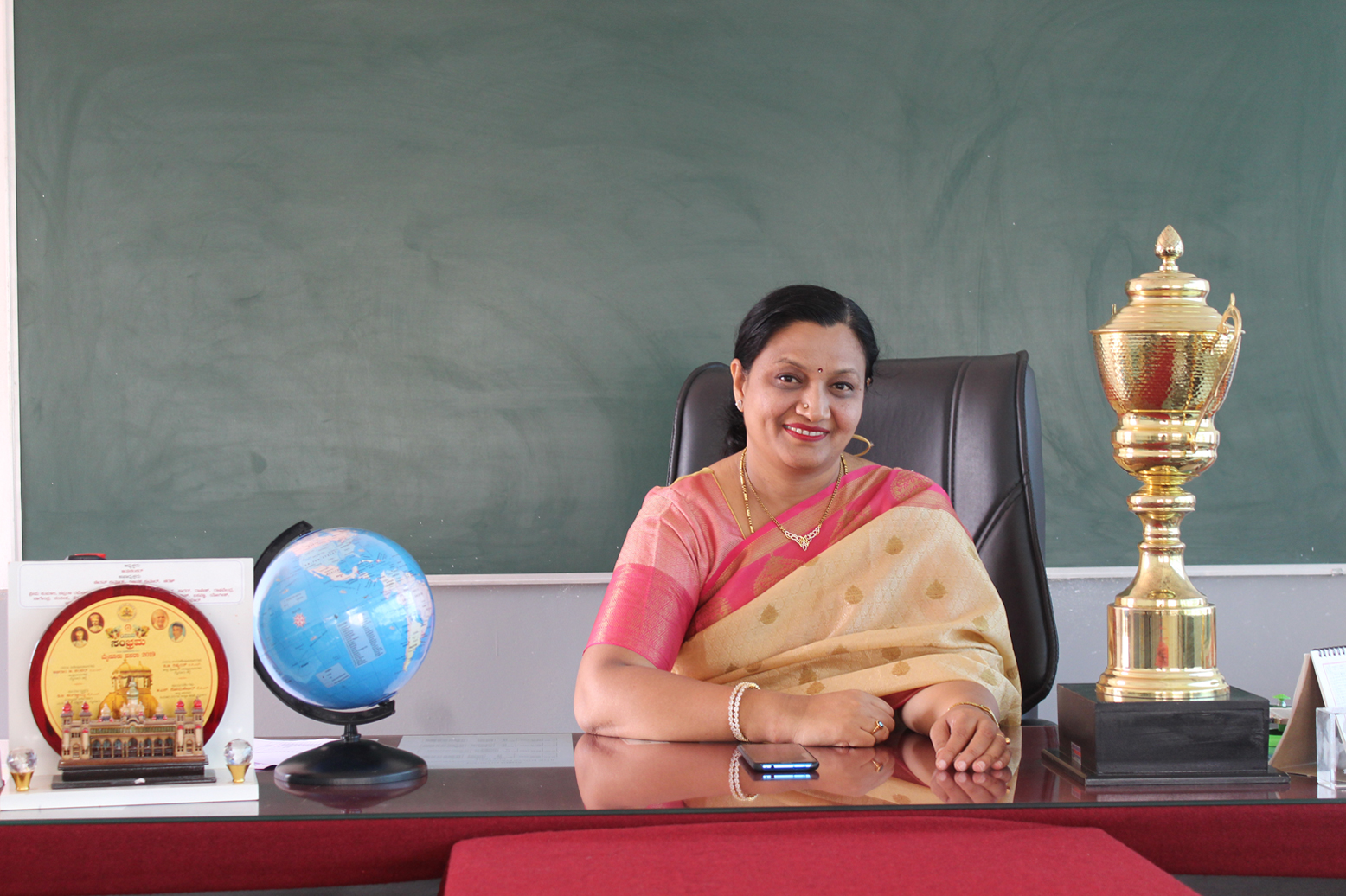 Principal's Message
SMT. N.Surekha Prabhu

Secretary & Principal
Welcome to Genius PU and First Grade College! It is an honour and a privilege to be the principal of Genius PU and First Grade College, one of the best colleges in Mysore, which is known for its quality education.
We, at Genius PU and First Grade College, are committed to the motto "Education Redefined" by providing an exceptional learning experience for all our students through smart, problem-based learning and a practical approach, while also encouraging them to participate in many extracurricular activities as well as maintain their academic achievements.
Our college constantly strives for excellence in academics while demonstrating its commitment to comprehensive education. Our highly qualified and experienced teaching staff works with diligence and dedication to provide quality education, deriving 100 percent results. We are confident in our potential and work hard to ensure that students gain knowledge to face the competitive world. I'm proud that our college provides a curriculum with excellent teaching and learning.
We believe that all our students have a spark of genius in them, and our job as teachers and facilitators is to rekindle it and support their growth.